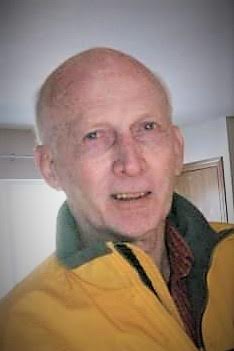 Des Moines: Patrick James Corcoran age 72 passed away Thursday, May 11, 2017 at Wesley Acres in Des Moines  from complications of cancer. Pat was born July 24, 1944, the son of Kenneth and Katherine (Boland) Corcoran. Pat graduated from Wapsie Valley High School in 1962. He then attended and graduated from State College of Iowa (now University of Northern Iowa). After college he served two years in the U.S. Army including a deployment to Vietnam. After his service to his country, he began his career with the Travelers Insurance Company in Des Moines. Pat later transferred to New York City and then to Atlanta, Georgia, where he earned his law degree. He retired from Travelers in 2007 and returned to Des Moines. He was a member of All Saints Catholic Church in Des Moines. Pat was also an avid gardener.
Survived by: three brothers; Charles (Mary Ann) Corcoran of Fort Dodge, Wayne Corcoran of Des Moines and Lynn Corcoran of Spencer, four sisters; Colleen (Dennis) Zelinsky of Dubuque, Sharon (Joseph) Rogers of Newton, Linda Corcoran of Orange, CA and Diane (John) Christensen of Janesville as well as several nieces and nephews.
Preceded by: his parents, a brother; Paul and a sister Ginny.
Services: 10:30 am Tuesday, May 16, 2017 at Immaculate Conception Catholic Church, Fairbank, Iowa
Visitation: 5:00-7:00 pm Monday May 15 at Woods Funeral Home, Fairbank.
Interment: Immaculate Conception Cemetery with military rites conducted by Fairbank American Legion Fortsch-Duffy Post 552.
Memorials: to the Fairbank Veterans Memorial Park