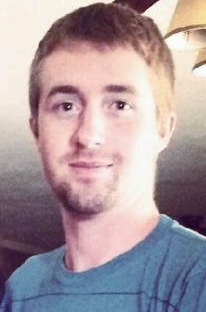 Oran: Dustyn Henry age 27 passed away on December 15, 2016 at Covenant Medical Center, Waterloo, IA. Dustyn was born January 31, 1989 in Waterloo the son of Randy and Brenda (Mincks) Henry. He attended Wapsie Valley Community Schools in Fairbank.
Survived by: his parents: Randy and Brenda Henry of Oran, a son; Bostyn and his son's mother; Laura Barrett, two brothers; Randy Jr. (Stephanie) of Hazleton and Brandon (Tasha) of Cedar Falls, a Special Friend; Jessica Reisner, two nieces; Cameryn and Braelynn, five nephews; Damon, Seth, Caedan, Gavin and Brody, his Grandmother; Gladys Mincks of Decorah along with many Aunts, Uncles and Cousins.
Preceded by: his Paternal Grandparents; Richard and Rose Henry of Cresco and his Maternal Grandfather Allyn Mincks of Decorah.
Services: 12:00 pm Friday , December 23, 2016 at Woods Funeral Home, Fairbank.
Visitation: 10:00 am – 12:00 pm Friday December 23 at Woods Funeral Home.
Memorials: to be directed to the family.
Dustyn was deeply loved by his family. He had a unique sense of humor and a charming wit. Once he got to know you, you were a friend forever.