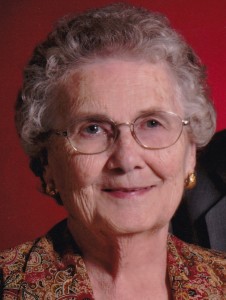 Fairbank: Lori Rose Schneider age 86 passed away Sunday August 23, 2015 at Unity Point Hospice, Allen Hospital in Waterloo. She was born August 19, 1929 near Gilbertville  the daughter of Peter and Veronica (Huberty) Mangrich, she was the fifth of eight children. She attended Immaculate Conception School in Gilbertville. Lori married Carl E. Schneider on September 13, 1948 at Immaculate Conception Church in Gilbertville, together they would have four children. Lori was a homemaker and farmed alongside her husband for nearly 67 years. She was an active member of Immaculate Conception Church, Fairbank, the Legion Auxiliary, enjoyed her card club and weekly coffee gathering with friends.
Survived by: her husband; Carl, two daughters, Linda (Norm) Delagardelle of Jesup, Joyce (Gary) Weber of Raymond, two sons; Bob (Jackie) Schneider of Fairbank and Jim (Jody) Schneider of Readlyn,17 grandchildren, Shelly MacConnell, Tina McGill, Robin Travis, Sheila Seelhammer, Gwen Kuper, Eric Weber, Wendy Daiker, Luke Weber, Brook Kaufman, Lee Schneider, Kirk Schneider, Christie Zwanziger, Katie Schneider Jason Schneider, Jenna, Justin and Jacee Schneider, 22 great-grandchildren, 5 sisters-in-law; Toni, Lucy, Pat and Marlene Mangrich and Lenore Graham.
Preceded by:her parents, stepmother; Ida Mangrich, one sister; Kathleen (Fritz) Weber, six brothers; Ken Mangrich, Irv (Loretta) Mangrich, Don (Agnes) Mangrich, Roman Mangrich, LaVern Mangrich and Jerry Mangrich, brother-in-law; Wilfred (Augustine) Schneider and sister-in-law; Lucille (Albert) Greubel  
Services: 10:00 am Saturday August 29, 2015 at Immaculate Conception Catholic Church, Fairbank
Visitation: 3:00-8:00 pm Friday August 28 at Woods Funeral Home, Fairbank
Rosary: 4:00 pm Friday at the funeral home.
Interment: Immaculate Conception Cemetery, Fairbank
Memorials: to the family.