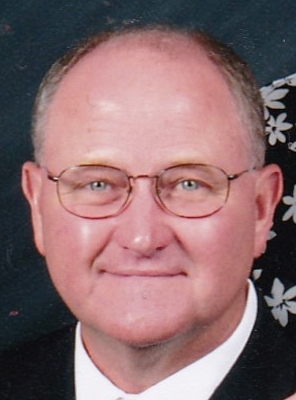 Fairbank: Allen Dean Matthews, age 67, passed away Friday, March 31, 2017 at his home. Al was born January 4, 1950 in Oelwein, IA, son of Keith and Lorna (Fortsch) Matthews. He graduated from Wapsie Valley High School in 1968 and from Universal Trades School, Omaha, in 1969.
Al married Karen Allen on October 18, 1969 at Immaculate Conception Catholic Church in Fairbank. He was employed as a service technician in Cedar Rapids and Oelwein; a machinist at Corn Blossom in Independence and worked in maintenance at John Deere Waterloo Tractor Works for 30 years, retiring in 2003. Following his retirement, Al was employed part-time by DuBois Chemical for ten years.
He was a loving father, proud of his children and grandchildren and enjoyed attending school activities and sporting events as well as golfing with friends.
Al is survived by Karen, his wife of 47 years; a daughter, Melissa (Gerhard) Boeschen of Dunkerton; a son, Jason (Denise) Matthews of Randolph, Minnesota; seven grandchildren; Jacob, Morgan, McKenna, McKayla, Mariah, and MeLayna Boeschen of Dunkerton; Courtney (Josiah) Bachtle of Owatonna, Minnesota; two great grandsons, Grayson and Bennett Bachtle. He is also survived by his father-in-law, Dean Allen of Fairbank; three sisters-in-law, Carol (Mike) Tilley, Bloomington, Indiana; Mary Kay (Denny) Frost, Fairbank and Pam (Gary) Miller, Rosemount, Minnesota.
He was preceded in death by his parents, two brothers, David Matthews and Darrell Matthews and a sister-in-law, Marilyn; his mother-in-law, Marie Allen; step mother-in-law, Frances Trebon Allen and a niece, Liza Frost.
Services: 10:30 am Tuesday April 4, 2017 at Immaculate Conception Catholic Church, Fairbank.
Visitation: 4:00-7:00 pm, Monday April 3, 2017 at Woods Funeral Home, Fairbank with a 7:00 pm scripture service.
Interment: Immaculate Conception Cemetery, Fairbank.
Memorials: to the family.