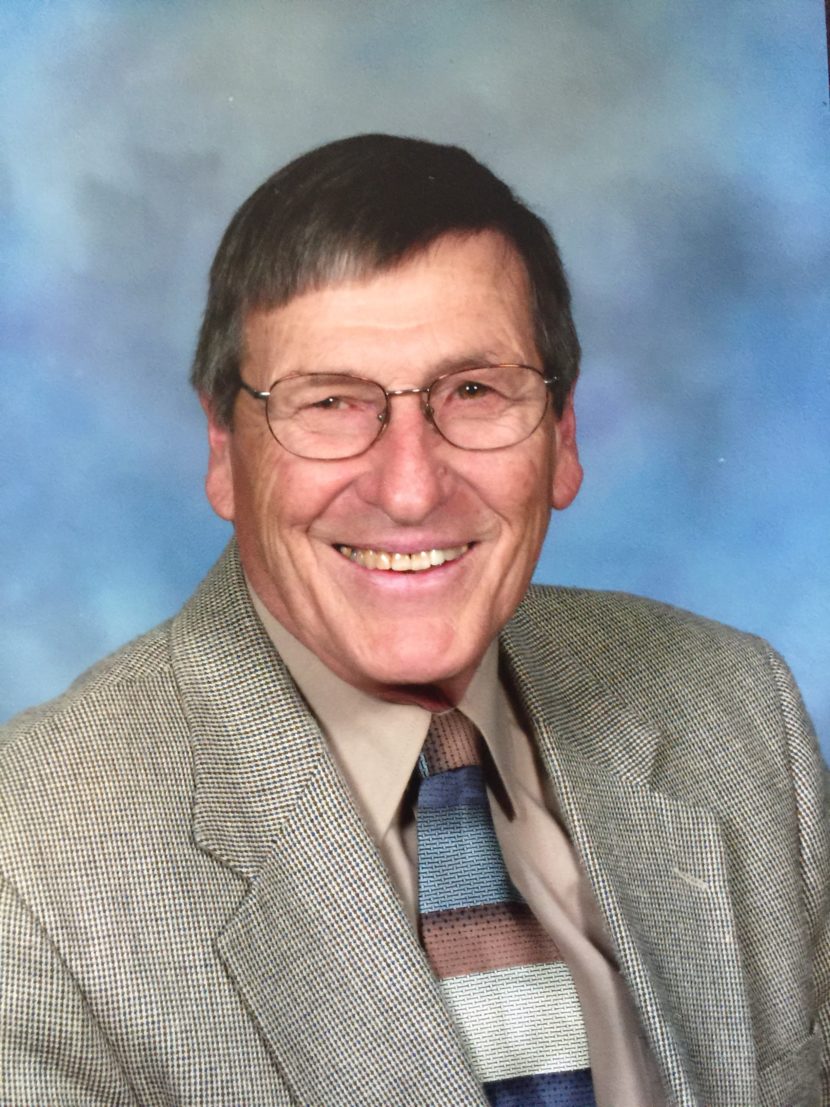 Fairbank: James Franklin Beierschmitt, 81, passed away Monday, January 23, 2017, at the Iowa Veterans Home in Marshalltown after a brief illness. He was born March 27, 1935, in Waterloo the son of Ralph and Frances (Barlow) Beierschmitt. Through high school graduation he attended Fairbank schools and graduated from Loras College in Dubuque in 1956 with a degree in sociology. He served in the United States Armed Forces from 1957 to 1959 where he worked as a Doppler and radio repairman and enjoyed participating in intramural basketball and baseball leagues. Jim worked in pharmaceutical sales, retail, and most recently at the Dunkerton Co-op. He served on the Goodwill Board and volunteered at St. Athanasius Catholic Church in Jesup for several years. While living at the Veterans Home the past eight years he also volunteered in the chapel and enjoyed various field trips and outings. Jim was an avid sports fan. He enjoyed playing golf and fishing and was a loyal Iowa Hawkeye fan, traveling to bowl games in Florida several years. He also enjoyed following UNI and ISU sports, cheering for the Panthers and Cyclones whenever they weren't playing against the Hawkeyes. Jim also enjoyed spending time with his family, especially his five grandchildren.
Jim is survived by three sons: Bob (Caryn) Beierschmitt of Rockford, IL; Dan (Susan) Beierschmitt of Johnston, and Jeff Beierschmitt of Sanford, FL. Five grandchildren: Rachel and Shannon Beierschmitt of Iowa City; Christian and Kaley Beierschmitt  of Apopka, FL, and Danielle Beierschmitt of Rockford, IL. Two brothers: Don (Brenda) Beierschmitt of Jesup and Bill (Mary) Beierschmitt of Fairbank. One sister-in-law: Judy Beierschmitt of Quinlan, TX. Nieces and nephews: Tom (Serena) Beierschmitt, Cindy Simmons, Susie (Johnny) Williamson, LuAnne Aaron, Edward (Michele) Beierschmitt; Brandon (Erin) Beierschmitt, Nicole (Jeramy) Siems, Heather (Jason) Brodie, Eric (Carissa) Beierschmitt, and Kathy Beierschmitt; 34 great nieces and nephews and 11 great-great nieces and nephews.
He was preceded in death by his parents; three brothers, Robert, John, and Howard; sister, Mary Sue; two nieces, and two nephews.
Services: 10:30 am Friday January 27, 2017 at St. Athanasius Catholic Church, Jesup, Iowa.
Rosary: 3:45 pm Thursday at the Funeral Home
Visitation: 4:00-7:00 pm Thursday January 26 at Woods Funeral Home, Fairbank and for one hour before services at the church on Friday.
Burial: Immaculate Conception Catholic Cemetery, Fairbank with Military Rites conducted by Fairbank American Legion Fortsch-Duffy Post 552
Memorials: to the family