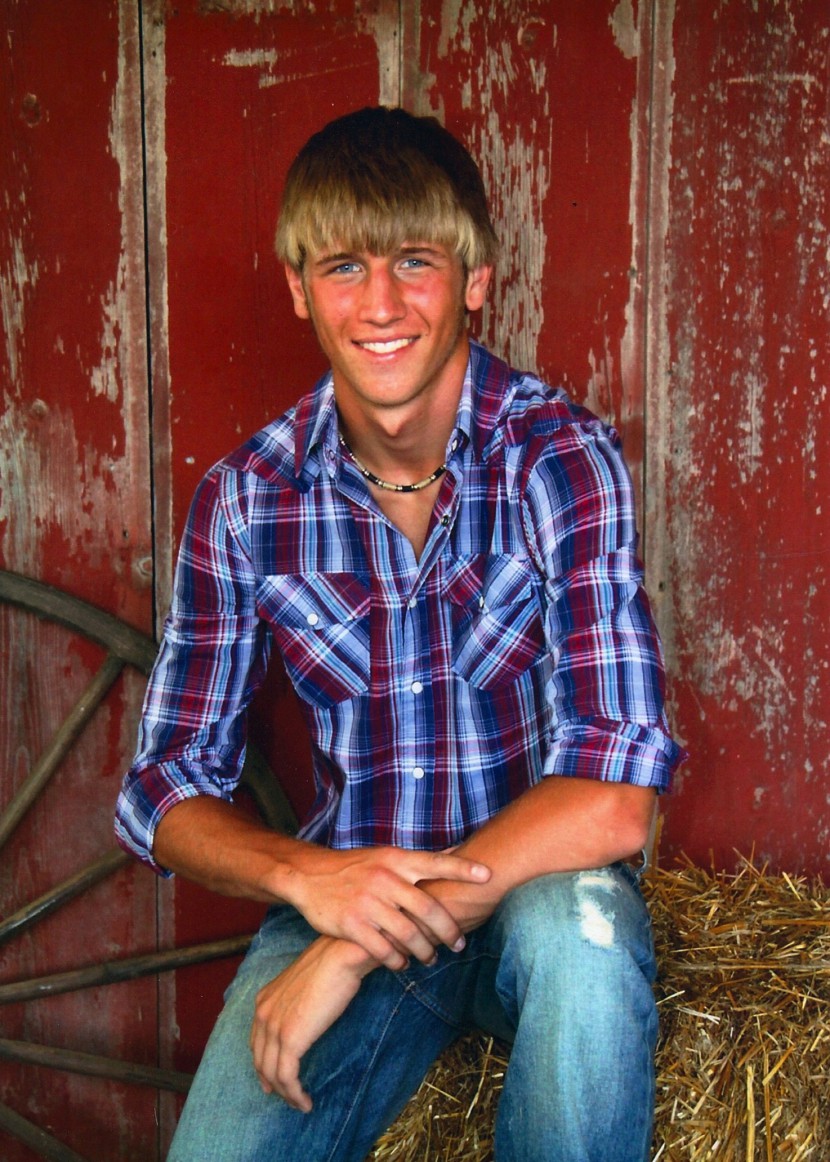 Fairbank: Jedidiah Gene Wilson age 22 passed away Saturday, February 13, 2016 at Covenant Medical Center in Waterloo, IA from injuries he sustained in an automobile accident earlier that day. He was born September 15, 1993 in Waverly, IA the son of Gary and Theresa (Thomas) Wilson.
Jedidiah was raised on a farm near Oran. Jedidiah graduated from West Central High School in 2012. He earned his Associates degree in Agri-Business from Kirkwood Community College, where he served as President of the Agri-Business Club. Jed then returned to the family farm to farm alongside his parents and grandparents. Jed also managed Willie Beef Company. He was an active volunteer of the Oran Fire Department and had served his community for six years. Jed was currently serving as a board member of the Trail Blaz-zers Snowmobile Club.
Jed was loved for his quick wit, contagious smile, easy manner and his heart for all things fun. People were also drawn to his character of integrity and confidence, as well as his unique style which consists mostly of denim and plaid.
Jedidiah is survived by his parents: Theresa (Thomas)Wilson, Fairbank, Gary and CJ (Shannon) Wilson, Fairbank, one brother, Jared of Oakland, CA; two sisters, Rebekah, (Wes Wagner) of Sioux Falls, SD and Shannon Wilson, Fairbank;. Grandparents, Gene and Janice Wilson of Fairbank, and the love of his life, Jessica Cannon, daughter of Darryl and Jane Cannon along Jessica's brother Adam all of Westgate, IA
Preceded in death by:  Grandparents Albert and Goldie (Cordes) Thomas, Waterloo.
Services:  10:30 am Thursday, February 18, 2016 at Immaculate Conception Church, Fairbank.
Visitation: 3:00-7:00 pm Wednesday, February 17, 2016 at Immaculate Conception Church and for one hour before services, Thursday also at the church.
Internment: Oran Township Cemetery with Honor Guard Ceremony performed by the Buchanan County Honor Guard.
Memorials: In lieu of flowers the family requests memorial contributions to the Oran Volunteer Fire Department, the Trail Blaz-zers Snowmobile Club or to the family.