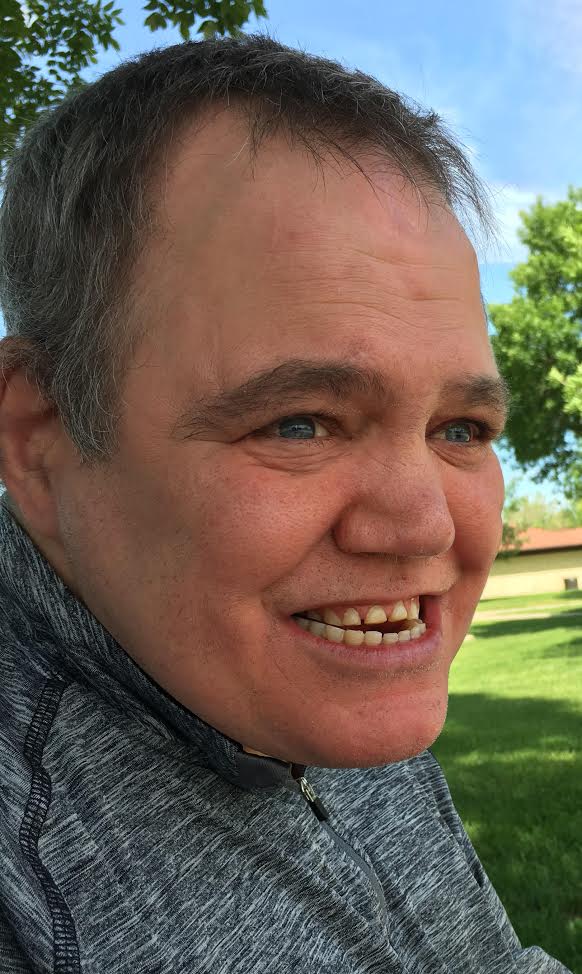 Joseph David Rolf age 56 of Woodward and formerly of Waterloo passed away Friday, June 16, 2017 at the Dallas County Hospital in Perry, Iowa. Joe was born October 2, 1960 in Waterloo the son of Frank and Marie (Jans) Rolf. He had been living at the Woodward Resource Center since 1968, Joe was well cared for and loved by all the staff at the Center. He enjoyed Halloween dances, Summerfest and visits from family members. His favorite foods were pizza, ice cream and hamburgers. Joe's special moments were two helicopter rides, bowling and trips to Waterloo to see family. He is survived by Diane (Tim) Bohlen of Des Moines, Laura (David) Severson of Evansdale, Michael (Julie) Rolf of Ankeny, Patrick Rolf of Sioux City and Frank (Christine) Rolf of Raymond along with many nieces and nephews. Joe was preceded in death by his parents and a brother James Rolf.
Celebration of Life: 6:00 pm Sunday, June 18, 2017 at Woods Funeral Home, Fairbank, Iowa.
Visitation: 4:00-6:00 pm Sunday June 18 at the funeral home.
Inurnment: Mount Olivet Cemetery, Waterloo at a later date.
Memorials: to the family