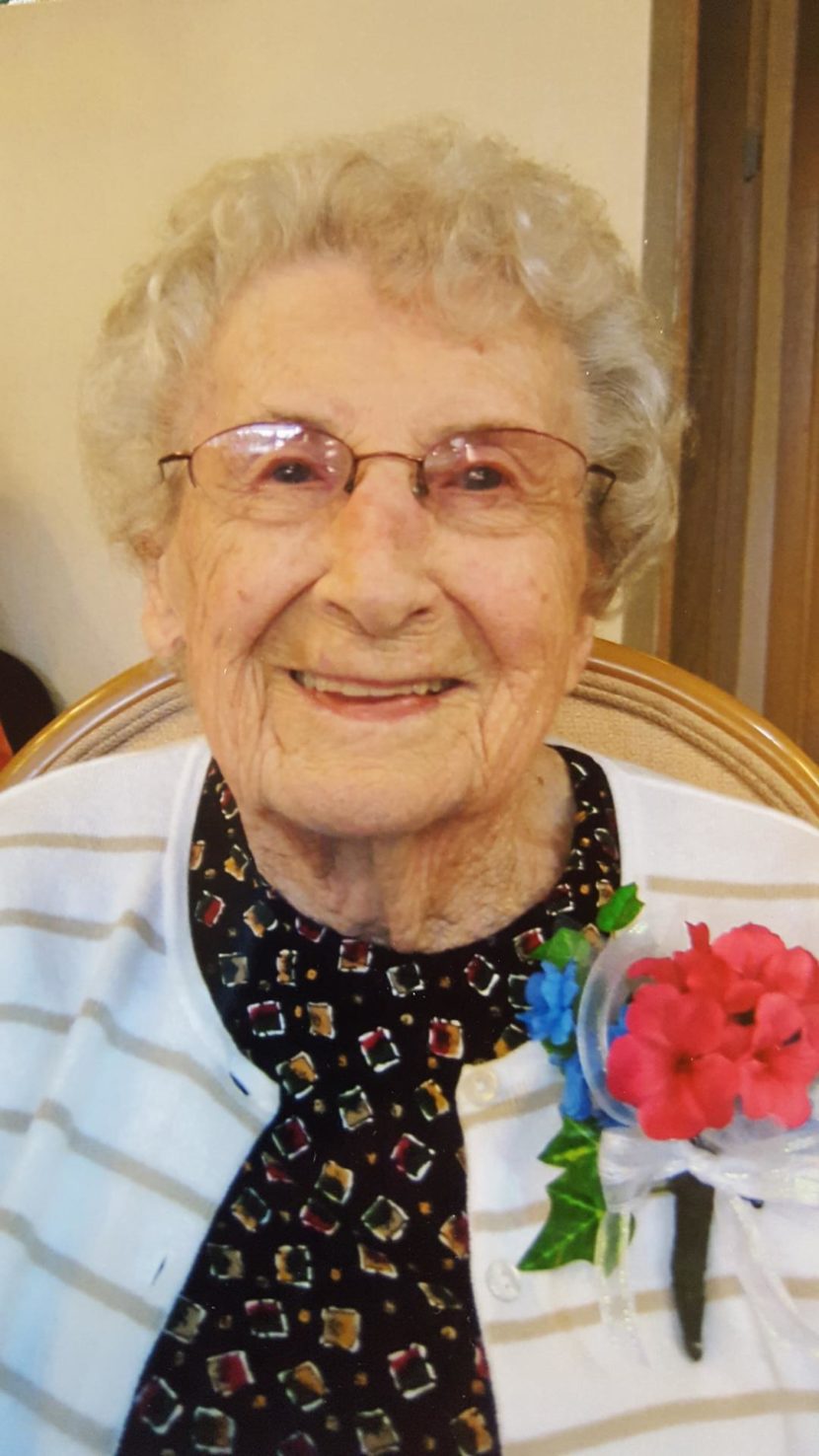 Millie was called to be with her Lord and Savior Jesus Christ August 13, 2017.  Born July 16, 1916 in Sedalia Missouri to Roy and Ethel (Ramsey) Cosselman.  She attended Oran consolidated school graduating in 1934.  She married Dominic Napoli May 3, 1941 in Oelwein IA.  They were married for 74 years.  A member of the Oran United Methodist Church since 1930.  She held various positions in the church in her 87 years of devotion.  She was most proud of having taught Sunday School for 30 years.  She worked at Youngblut's Hardware and U.S. Post Office in Oran for 23 years.  She was preceded in death by her parents, her husband Dominic and two sisters Evelyn (Lester) Weber and Helen (Victor) De Graff.  Survived by her brother Alvin (Eleanor) Cosselman, her sons David (Nancy) Napoli and Dennis (Rose) Napoli.  Four grandchildren; Dina Golightly, Nathan (Laura) Napoli, Nikole (Rick) Hauser and Joey (David) Best, three great grandchildren; Cassidy Golightly, Sophia Napoli and Nicholas Best and a host of nieces, nephews, old friends and new friends.   She was world renown for her skill at performing the chicken dance, a smile that could light up a room and an easy grace that could make all feel welcome.
Services: 10:30 am Thursday, August 17, 2017 at the United Methodist Church, Fairbank, Iowa.
Visitation: 9:00-10:30 am Thursday August 17 at the church.
Interment: Floral Hills Cemetery, Hazleton, IA