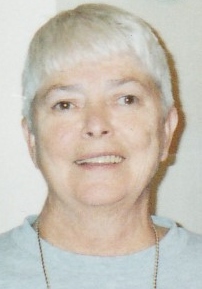 Fairbank: Janet Ann Gunderson, age 80, passed away on December 3, 2017, at Unity Point Health Allen Hospital in Waterloo. She was born in Lansing, Iowa, on August 27, 1937, the daughter of Ray and Della (Severson) Spinner. Jan graduated from St. Patrick's School in Waukon in 1955. She married Ralph Gunderson on May 23, 1959, at St. Mary's Catholic Church in Waterloo, Iowa. From this union, six children were born. Jan is survived by five daughters: Laura (Ross) Kane of Westminster, Colorado; Leslie (Fred) Frost of Fairbank; Terri (Kraig) Grimes of Sumner; Jill Weihe of Truman, Minnesota; and Amy (Jim) Meyer of Fairbank; and one son: Eric (Brenna) Gunderson of Elk River, Minnesota. She is also survived by 18 grandchildren; 15 great-grandchildren; three brothers-in-law: Tom (Mary Lou) Benson of Tripoli, Gordon Halverson of Des Moines, Dean (Clarion) Gunderson of Postville; and three sisters-in-law: Katie Spinner of Iowa City, Kay Gunderson of Postville, and Betty Holm of Waverly. She is preceded in death by her parents; her husband; her son-in-law Tory Weihe; three brothers: Raymond (Alice) Spinner, Donald (Myrt) Spinner and Michael Spinner; four sisters: Sister Magdelle Spinner, Franciscan Sister of Perpetual Adoration; Kay (Dennis) O'Malley; Mary Lou Halverson; and Patricia Benson. Jan was a member of the Fairbank American Legion Ladies Auxiliary. She enjoyed golfing, reading, playing cards, and, most of all, spending time with and cooking for her family and friends.
Services: 10:30 am Wednesday, December 6, 2017 at Immaculate Conception Catholic Church, Fairbank.
Visitation: 4:00-7:00 PM Tuesday, December 5, 2017 at Woods Funeral Home, with a parish rosary at 4:30 PM.
Inurnment: Immaculate Conception Catholic Cemetery, Fairbank.
Memorials: may be directed to the family.