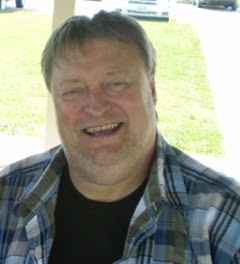 Des Moines;  James A. Wierck, 63 years old of Des Moines died at his home on February 27.  He was born on April 20, 1954 in Oelwein, Iowa.  he is the son of William Alfred and June (Teachout) Wierck.
He married Shirley Kisner at Sacred Heart Church in Oelwein on October 28, 1972.
He is survived by; his wife Shirley. His children; Tina Lyon, Jennifer Wierck, Andy Wierck, Lara Wierck, Amanda Clark and Jesse Wierck.  Grandchildren: Jack and Maya Lyon, Jada Wierck, Addy, Coda and Warren Wierck, Jacob Wierck, Alexa and DJ Clark and Atlee Wierck.  Also two brothers: Robert Wierck and Dennis Wierck. Jim was preceded in death by his parents along with one brother and sister-in-law Rick and Donna Wierck.
Services: 10:30 am Monday, March 6, at the Woods Funeral Home.  Visitation on Sunday, March 5 from 4:00 to 7:00 p.m. at the funeral home.