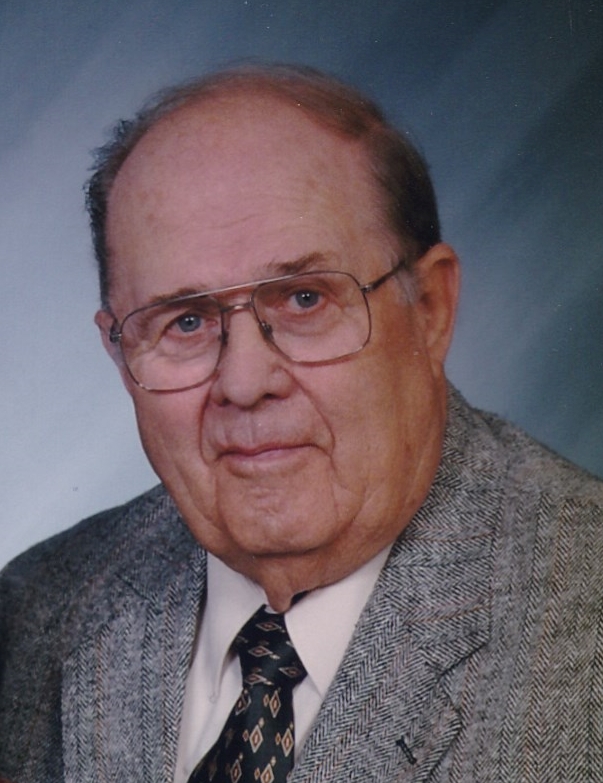 Fairbank: Duane H. Meyer age 87 of Fairbank and formerly of Readlyn, died Sunday, March 19, 2017 at Unity Point Allen Memorial Hospital in Waterloo.
He was born July 5, 1929 in rural Readlyn, the son of Edwin and Hilda (Schweer) Meyer. He graduated from Readlyn High School. While stationed in Alaska, he served in the U.S. Army as a Corporal during the Korean War from 1951-1953 in the 196th RTC. He married Laraine M. Rettig on April, 17, 1955 at Faith United Church of Christ, Tripoli.
He was employed at Farmer's Coop in Readlyn for three years and then  worked at John Deere Tractor Works for 28 years until retirement. He was a member of St. John's Lutheran Church in Fairbank. He was also a member of the VFW Post 5661 in Readlyn and the American Legion Post 552 in Fairbank. Duane and his wife Laraine lived in Fairbank for 34 years.
Survived by: his wife, three Daughters; Crystal Gienau of Cedar Falls, Pamela (Jack) Ryan of Debary, FL and Julie (Jerome) Torgerson of Decorah, 10 grandchildren and 13 great-grandchildren.
Preceded in death by: his parents, his step-father; Herman Hesse, two brothers; Victor and Norbert and four step-sisters; Florence, Letha, Lena and Lila.
Services:  10:30 AM Thursday, March 23, 2017 at St. John's Lutheran Church, Fairbank.
Visitation:  4:00-7:00 PM Wednesday, March 22 at Woods Funeral Home and for one hour before services at the church on Thursday.
Burial: Fairbank Cemetery with Military Rites conducted by VFW Post 5661 of Readlyn and American Legion Post 552 of Fairbank.
Memorials: to St. John's Lutheran Church, Fairbank.
Duane was an avid Fisherman. He enjoyed traveling, bird watching and loved to garden.