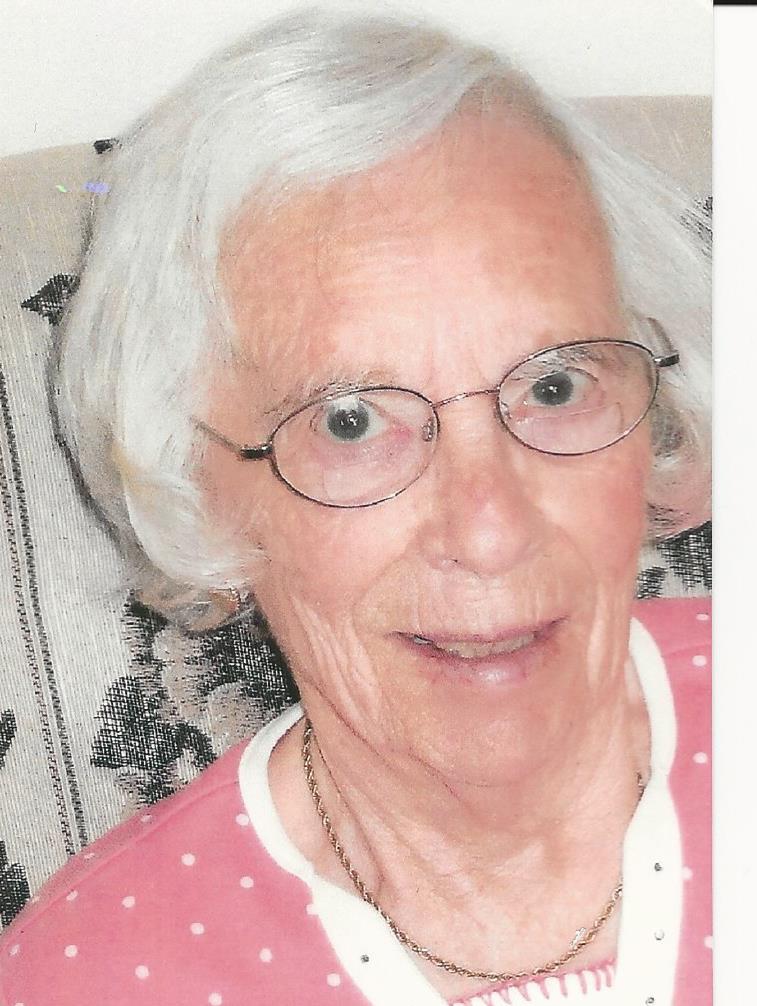 Fairbank: Bernice Anna (Federspiel) Babinat  died on February 26, 2017 at Affinity House in Waterloo, Iowa.  She was born on September 5, 1926 the daughter of Louis and Magdalen (Funfsinn) Federspiel.  Bernice went to school in Gilbertsville thru the eight grade.  She married Melvin A. Babinat on September 28, 1948.
She is survived by her ten children; Michael (Debra) Babinat of Cedar Falls, Barbara (Dale) Wille of Waterloo, Judy (David) Kolbeck of Waterloo, Yvonne (Edward) Smith of Marion, Ronald (Lori) Babinat of Waterloo, James (Sally) Babinat of Big Bend, WI, Eugene (Tammy) Babinat of Silsbee, TX, Jane (Fred) Weber of Jesup, Helen (Alan) Heitz of Aurora and Kenneth (Tracy) Babinat, Rocklin, CA.  Eighteen grandchildren, three step grandchildren, eleven great grandchildren, three step great grandchildren and one sister, Jeanette Klinoff of Jasper, TX.
Preceded by: her parents, her husband, Melvin, granddaughter, Jennifer Babinat and three siblings; Sister Irene Federspiel, JoAnne Wierck and Loren Federspiel.
Services: Saturday  March 4 at 10:30 a.m. at Immaculatc Conception Catholic Church in Fairbank.  Visitiation on Friday from 3:00 to 7:00 p.m at the funeral home, with rosary at 3:00 and Scripture at 7:00 . Also and hour before service visitation at the funeral home.  Burial in the Immaculate Conception Cemetery