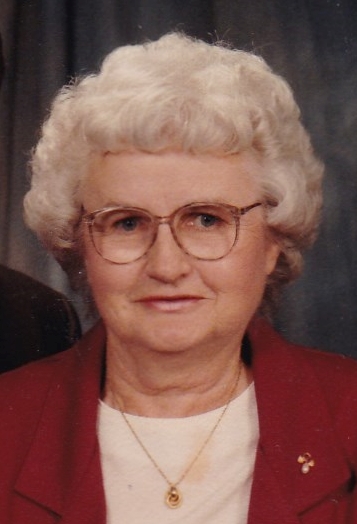 Oran: Margaret Veronica Staack age 87 of Oran , died Thursday March 23, 2017 at Tripoli Nursing and Rehabilitation Center of natural causes.
She was born July 22, 1929 in rural Fairbank the daughter of William and Blanche (Shannon) Kane. She married LaVern Staack on October 4, 1952 at St. John's Catholic Church, Independence. He died September 10, 2003. Margaret is survived by two daughters; Kathy Staack (Lon her significant other) of Cedar Rapids and Diane (Scott) Danner of Tripoli; five grandsons; Travis (Marcia) Greco of Ankeny, Gabe (Shannon) Greco of Huxley, Tony (Jessica) Greco of Des Moines, Jared Danner of Ames and Logan Danner of Tripoli along with eight great-grandchildren; Sophia, Grady, Reed, Owen, Zander, Autumn, Brenna and Paris. She is also survived by a sister and brother-in-law; Helen and Merlyn Cummings of Santa Barbara, CA. Margaret was preceded in death by her parents, her husband, one brother Joe Kane, three sisters; Agnes Kane in infancy, Genevieve Gritton and Kathryn Reith.
Margaret worked for 34 years as a custodian for Wapsie Valley Community Schools. She and Lavern farmed for many years in the Oran area. She loved working in the field and always kept informed on farm markets. She also enjoyed politics and kept up on current events. Most of all, she enjoyed spending time with her family and friends. She kept her sense of humor to the end. Margaret had a strong faith in god and was comforted by him during her hardships.
Services: 10:30 am Tuesday March 28, 2017 at Immaculate Conception Catholic Church, Fairbank.
Visitation: 5:00-7:00 pm Monday, March 27, 2017 at Woods Funeral Home, Fairbank.
Parish Rosary: 4:45 pm Monday, March 27 at the Funeral Home.
Burial: Immaculate Conception Cemetery, Fairbank.
Memorials may be directed to the family